Tuesday, 15 October 2013 | Admin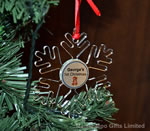 Christmas is coming and the goose is getting fat.... so its time that we launch our new christmas tree decorations.
Monday, 21 January 2013 | Admin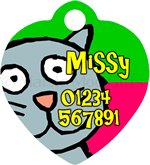 We've finally got around to uploading some of our selection of pet tags. They are available in different shapes with different designs.
Friday, 18 January 2013 | Admin

We've uploaded 16 new designs in our door sign category today which are great for kids bedroom doors.
Saturday, 20 October 2012 | Admin

We've started to upload all of our Christmas gifts onto the website. They are now available to purchase. Happy Gifting!
Saturday, 12 May 2012 | Admin

We have taken the plunge and opened up a new website where you can purchase all of our items.