20 September 2023 | Admin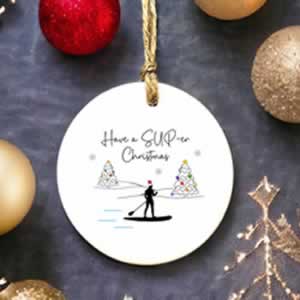 A blog post about the growing popularity of wild swimming and paddleboarding touching on the benefits as well as some cracking gifts we have available for the friends and loved ones in your life who take part in these activities.
4 May 2022 | Admin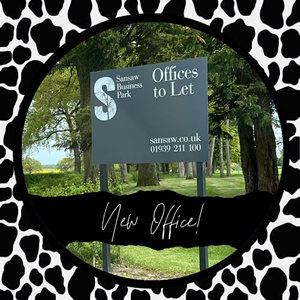 We are finally able to announce some exciting news..... we are mooooving!
14 April 2022 | Admin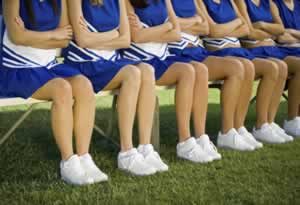 Over the past few weeks we've been very lucky to complete some personalised trainer tag orders for the awesome Casablanca Cheerleading Teams flying out to compete in the World Championships. We are happy to work with any sporting clubs or running clubs to supply you with trainer tags which can have motivational messages on or even your logo as a keepsake of an event. Contact us.
11 April 2022 | Admin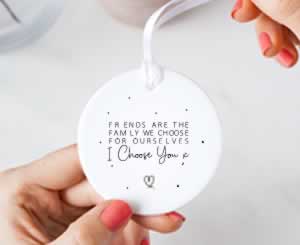 Ceramic Keepsake Sentimental Ornaments
We are proud to launch our new product range of ceramic keepsake ornaments now available to purchase on our website. We have a range of personalised gift ornament options with a choice of four fonts for your own wording or we have a range of sentimental quotes and classic designs.
2 April 2022 | Admin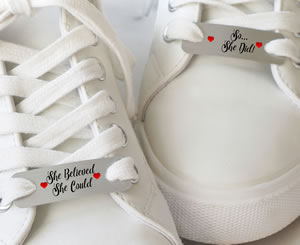 Good Luck to all runners this weekend running in the London Landmarks Half Marathon, Manchester and Reading Marathons....