Good Luck Cheerleaders!
14 April 2022 | Admin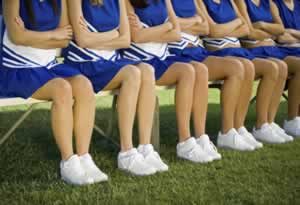 Over the past few weeks we've found out that our trainer tags are not only perfect for motivational messages for runners to put on their running shoes. We've had some orders from some cheerleading teams who are going out to compete at the World Cheerleading Championships in the US! It's been very exciting for us, designing and making products that will be on the world stage! As much as we think our personalised trainer tags are great, obviously all eyes will be on the competing teams, the strength and skill involved in the routines is insane!
Wishing a huge congrats and massive good luck to the Casablanca Gravity teams. If you are interested in what they do, go check out one of the teams Apollo
The teams fly out on the 15th April to compete at the World Championships taking place 23rd-25th April in Orlando, Florida. We wish them all the luck in the world!