Good Luck Runners
2 April 2022 | Admin
So the time has come. It's the night before your first half marathon or marathon and the nerves are really kicking in...don't worry we are sure you are going to smash it. Standing on the start line, soak up the atmosphere and racing for a pb or jeffing to get through it, just enjoy it!
This weekend is the first big weekend of the major marathons in the UK. The famous London Landmarks Half Marathon is taking place in London tomorrow on Sunday 3rd April 2022. The route takes the runners around all the major landmarks in the capital. Organised by the charity Tommy's which raises fund and awareness of baby loss it takes place every year with a unique medal for the finishers. There are thousands of other runner's all taking part to raise money for wonderful charities. If it's something that you're interested in click here to pre-register for next year.
Other marathons taking place this weekend are the Manchester Marathon and the Reading Half Marathon.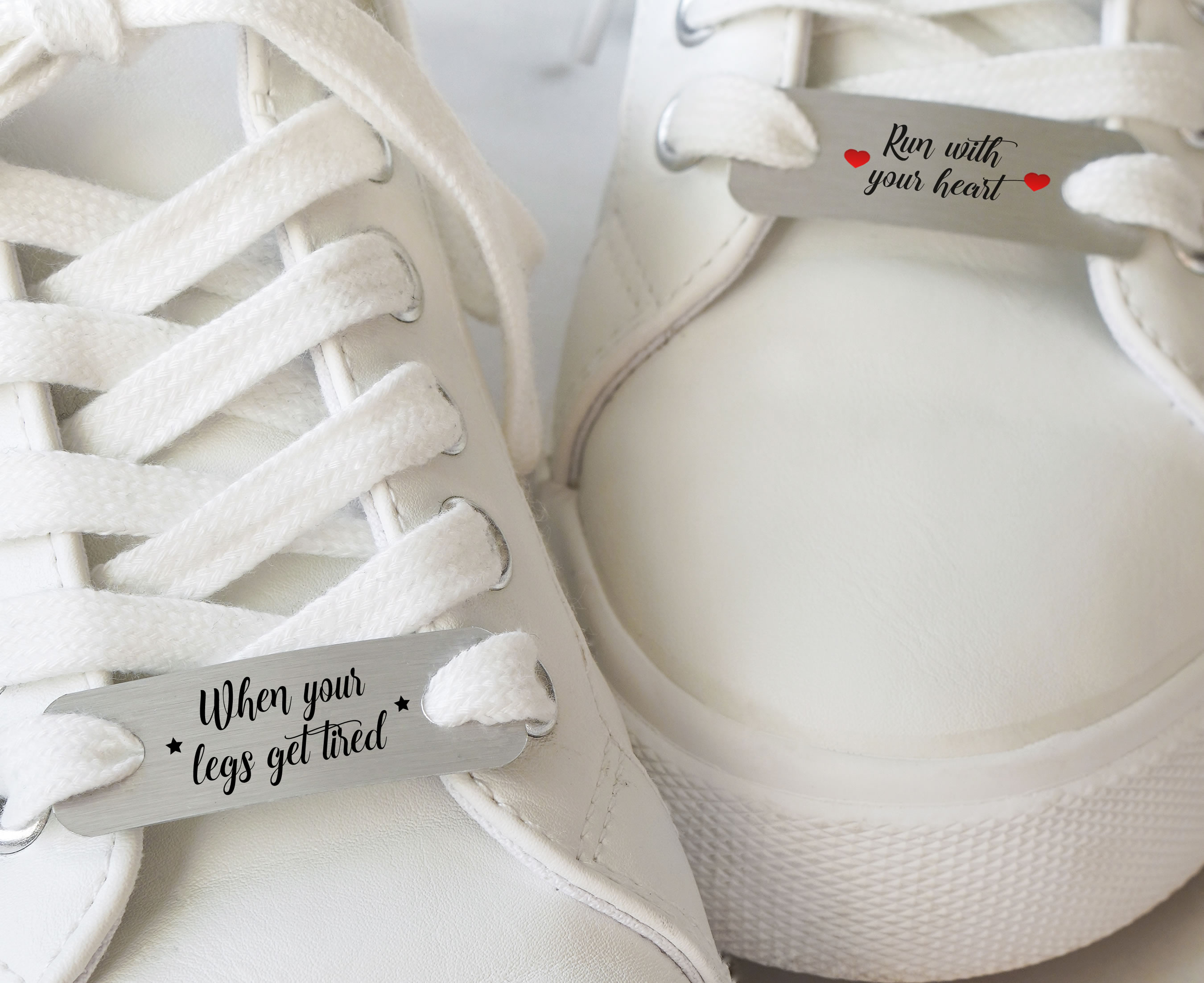 We can always tell when the first major races of the running season are upon us as we have an increase in orders for our very popular trainer tags. Made from lightweight metal with holes either side they are perfect for threading through onto your trainer laces. We have a wide range of options with some of the popular motivationals sayings such as "When Your Legs Get Tired Run With Your Heart" or "She Believed She Could So She Did!". We also offer pairs of personalised trainer tags which can be personalised with your chosen wording. Some people chose to put motivational messages on for their loved ones or personal sentimental emotional details about loved ones passed away who they may be running in memory of.
So if you are looking for a gift for a runner who is pushing themselves for a good cause and fundraising for charity our trainer tags make a great little inspirational gift.
Click here to see our range of trainer tags and personalised trainer tags.
If you are looking for a bulk order for your charity or running club please get in touch as we can offer discounts for larger orders.
Training and running a race is a special experience, I speak from experience. I completed the Great North Run last year in September 2021 which was my first half marathon. The atmosphere is electric, the crowds of people cheering you on and your fellow runners giving words of encouragement. People run with messages on their backs, the charities they are fundraising for and it can be an emotional and humbling experience of a lifetime. Everyone experiences high and low points and sometimes even surrounded by hundreds and thousands of other people it's just you and the little voice in your head. Looking down to see the trainer tags on your trainers striding with you every step knowing the message on them can give you a real push when needed.
So if you are a runner or supporting someone who is, we think you're all awesome! One foot in front of the other and just keep going, it's worth it I promise.