I Love How We Don't Have To Say Out Loud That I'm Your Favourite Child Red Owl Mug£8.99
A ceramic
gift mug
printed with one of our own designs which reads; I Love How We Don't Have To Say Out Loud That I'm Your Favourite Child.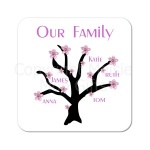 Apple Blossom Family Tree Personalised Coaster£3.99
A personalised wooden coaster featuring an exclusive family tree design. Different variations available.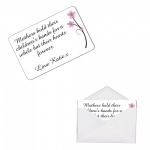 Personalised Mother Metal Wallet / Purse Sentimental Card£3.99
A
personalised
metal wallet sentimental mum card
complete with envelope. Available with a choice of white or red envelope.