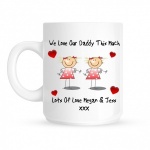 Personalised We Love Our .... This Much Mug (Two Children)£8.99
This ceramic mug is available from two children and is personalised with their name to any relative you choose.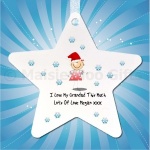 Personalised Love This Much Christmas Star Decoration£5.99
A personalised I Love [Name] This Much star Christmas tree decoration.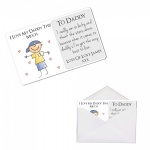 Personalised I Love My Daddy This Much Metal Wallet / Purse Sentimental Card£3.99
A
personalised
metal wallet sentimental daddy card
complete with envelope. Available with boy or girl.