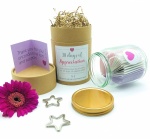 Friendship Gift Jar - 30 Days of Appreciation - Love - Thank Yous - Bestie Present - Friends - Positivity - Gratitude - Smiles - Kindness - Best Friend£14.99
30 days of appreciation in a gift jar to show your bestie how much you care. Also includes friendship activity ideas to spend time together.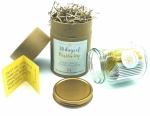 Positivity Gift Jar - 30 Days of Happiness Affirmations - Positive Vibes - Happiness Tasks - Positive Thinking - Friendship - Inspire - Powerful Thoughts - Smiles - Kindness£14.99
30 days of positivity in a gift jar incorporating happy vibes and quotes, positive actions and happiness tasks.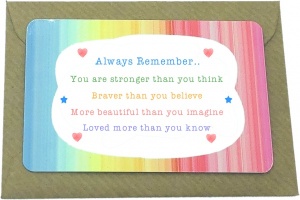 Always Remember You Are Stronger Than You Believe Metal Wallet Card£3.99
The perfect little gift to give to someone who may be lacking in self confidence or self esteem. Remind someone how awesome they are!